WOMEN LEADERS IN TRADE
INTERNATIONAL ORGANIZATIONS OFFER A GREAT OPPORTUNITY TO WORK IN THE TRADE FIELD
Let's take a look at the gender balance of the senior leadership.
Percentage of women in senior management.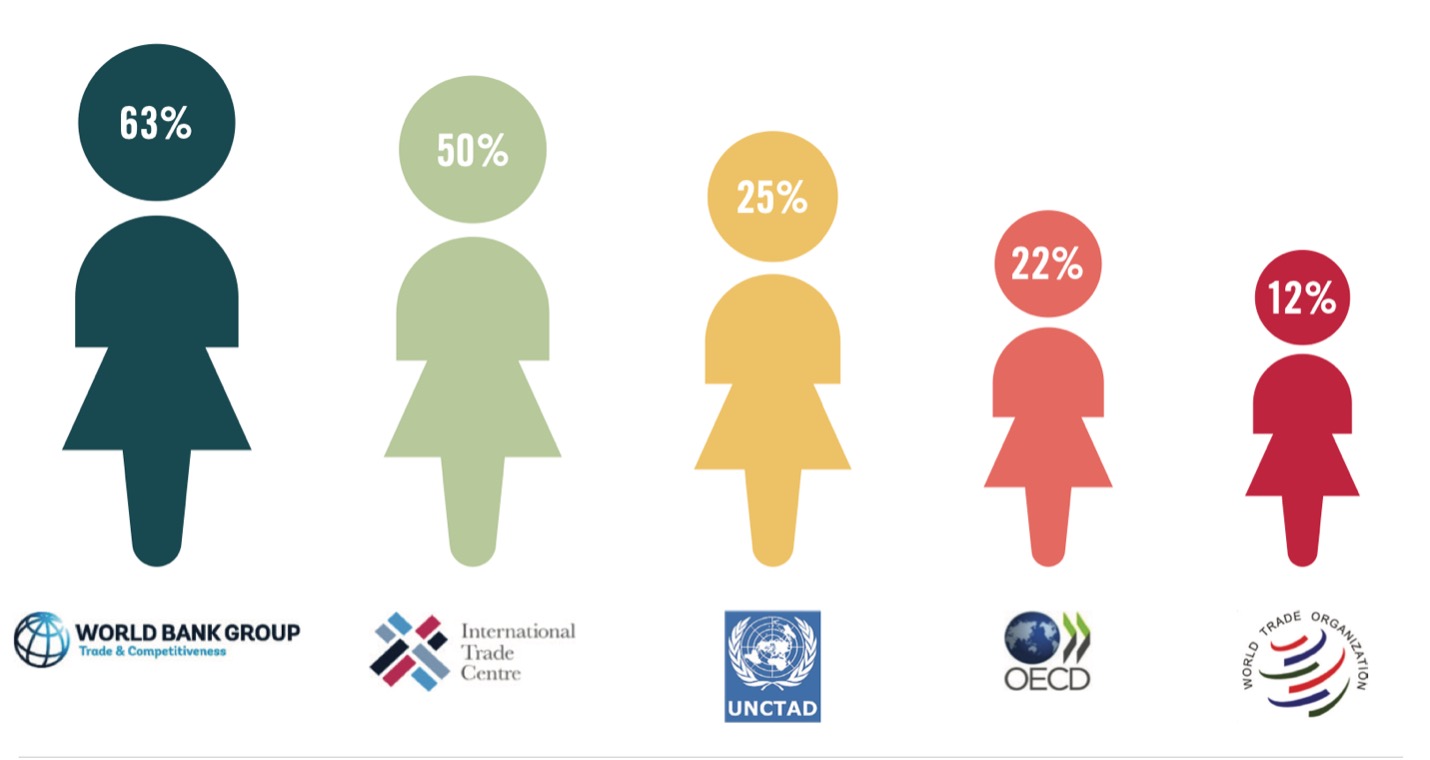 BECOME PART OF THE SOLUTION.
#WOMENINTRADE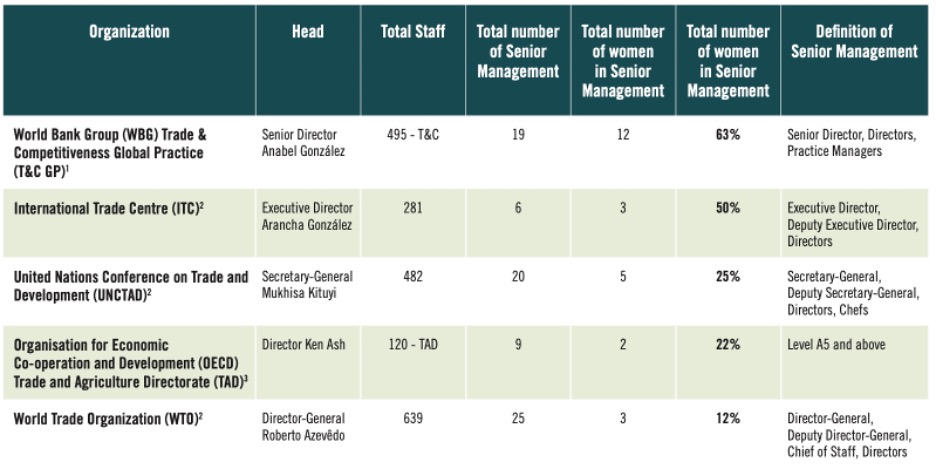 [September 2015]. The list is a comparison of organizations with a trade mandate and units/departments that have a specific focus on trade, within organizations with a broader mandate.
World Bank Group. About the Trade and Competitiveness Global Practice. [Online].
Available at: http://www.worldbank.org/en/news/video/2015/04/01/about-the-trade-and-competitiveness-global-practice
Service du protocole et de la liaison, Office des Nations Unies à Genève. La liste des hauts fonctionnaires de l'Office des Nations Unies, des organes interorganisations, des institutions spécialisées et organisations apparentées à Genève. (15 April 2015).
Organisation for Economic Co-operation and Development (OECD). Trade and Agriculture Directorate. [Online]. Available at: http://www.oecd.org/tad/