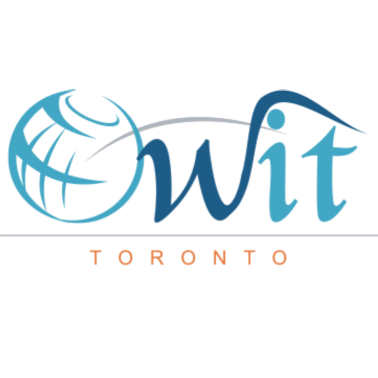 Women Inspire 2021 – Women in Business & Leadership Forum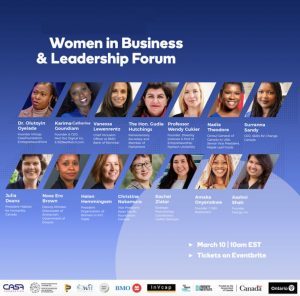 In honor and celebration of this year's International Women's Day, Casa Foundation for International Development and its Partners will host the Women in Business and Leadership Forum. The Forum will focus on women that have advanced Canada's trade and economic development landscape and will also celebrate inspiring women in Canada that have distinguished themselves in the business and trade sphere.
The forum will include a business roundtable, a case study of leading women pioneers in their respective trades, keynote opening statements from Senior Government officials, as well as speakers from various industry sectors that have impacted lives or who have helped in fast-tracking innovation and growth in the trade, education, and entrepreneurship sectors.
The Forum is expected to welcome over 500 women-owned businesses and startups. The event will also target women in technology, entrepreneurs, practitioners, women leaders, influencers and start-ups. Additional expected participants include creative collaborators, partners, youths in established businesses, and those looking to start a product or service; or pioneers with women businesses.
SPEAKERS 
Guests of Honor from the Government of Canada and the Government of Ontario 
Expected Keynotes 
Ministers and Members of Parliament, Government of Canada
Dr. Olutoyin Oyelade: TED: What's Wrong With Women – Founder InVcap, CasaFoundation, EntrepreneursPoint
Hon Dr. Jean Augustine: !st Black Fed. Minister /MP in Canada; Queens Privy & Order of Canada
Karima Goundiam- CEO Red Dot Digital
Vanessa Lewenrentz- Chief Inclusion Officer at BMO Bank of Montreal
Victoria Palfi- Trade Commissioner at Global Affairs Canada
Professor Wendy Cukier: Founder, Diversity Institute & Prof of Entrepreneurship-Ryerson University.
Niluka Kottegoda – Vice President, SOBEYS
Nadia Theodore Consul General of Canada to USA (Dec 2020), Senior Vice President, Maple Leaf Foods
Surranna Sandy: CEO, Skills for Change, Canada
Nosa Ero Brown-Deputy Minister, Directorate of Antiracism, Government of Ontario
Helen Hemmingsen: President Organization of Women in Int'l Trade
Christine Nakamura- Vice President, Asian Pacific Foundation, Canada
Julia Deans: President, Habitat for Humanity
What to expect at this event 
Join us for a Virtual Roundtable, Panel, Case Studies sessions on gender, business, and leadership development. Get ready for great networking sessions. Sit at your coffee Table….Watch virtual
Meet Senior Corporate and Government leaders, business professionals, new connections, and more.
Who should attend? This event is calling all Women Founders, startups, entrepreneurs, business professionals. Bring an open mind and plenty of virtual business cards for networking in the business sector.
Only 300 spots left to create an intimate session.