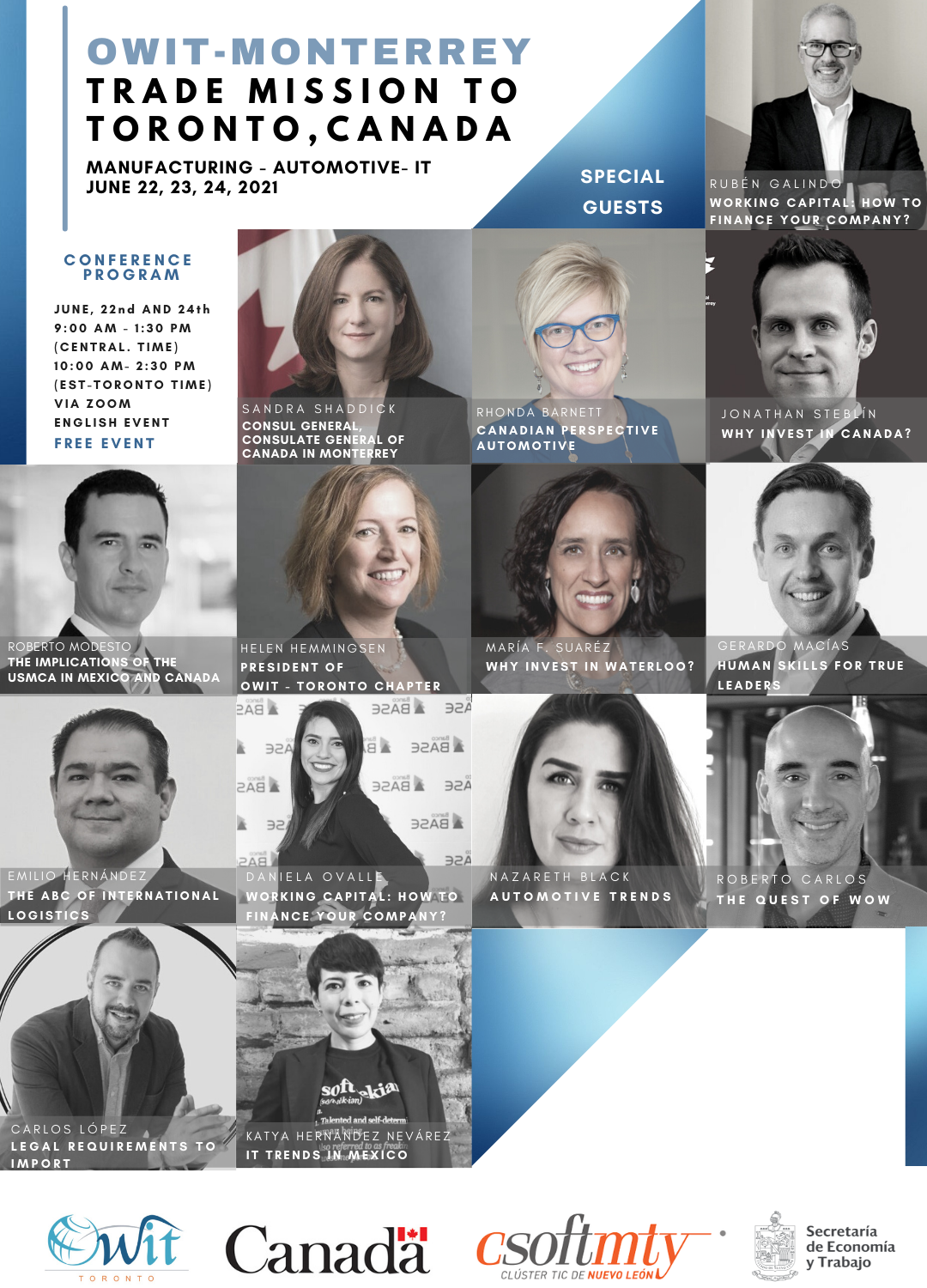 OWIT Monterrey Trade Mission to Toronto, Canada
EXPAND YOUR COMPANY OR BUSINESS
On the occasion of the trade mission that OWIT Monterrey is organizing, we invite you to our free conferences on how to do business in Canada on June 22 and 24.  
We will have the support of the Csoftmty, the Ministry of Economy and Labor of Nuevo León and Canada's International Trade – Global Affairs Canada.
We will have excellent speakers such as Gerardo Macías from Staffbridge, Carlos Arturo Lopez Espinoza de Casaez, Nazareth Black from Zacua, Emilio Hernández from M&E Global Logistics SA de CV, Daniela Ovalle from Banco Financiero Base, Rhonda Barnet from AVIT Manufacturing, Roberto Carlos from Bealit Mexico , Katya Hernández Nevárez from Softtek, Jonathan Steblin from the Canadian Consulate, Roberto Modesto Mancera from Deloitte, Rubén Galindo Ávila from CapitalTech and María Fernanda Suarez Gilly from Waterloo.
NOTE:  EVENT WILL BE HELD IN ENGLISH VIA ZOOM