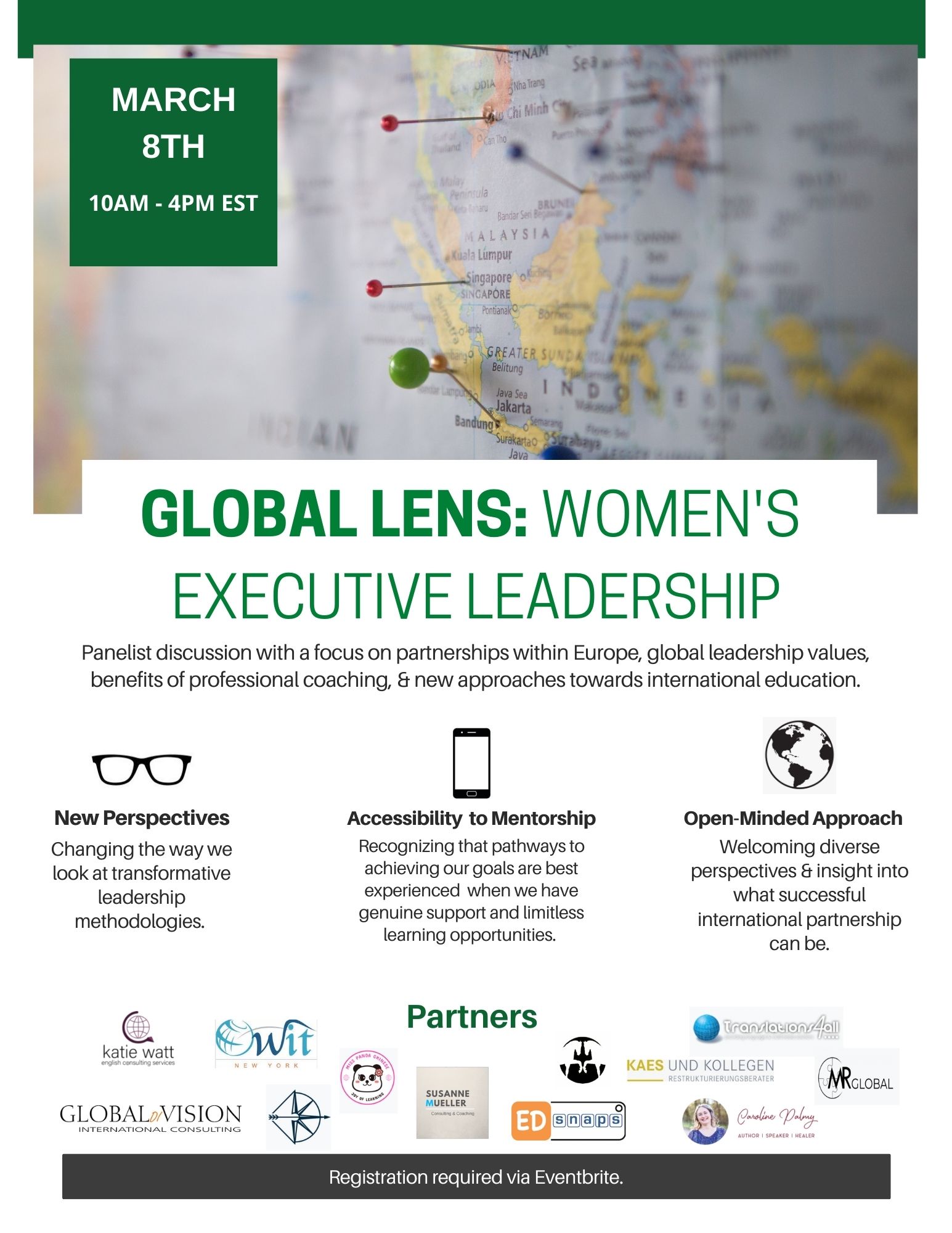 Global Lens: Women's Executive Leadership
Panelist discussion with a focus on partnerships, global leadership values, benefits of professional coaching & new approaches.
About this event
Hosted by Susanne Mueller Consulting & Coaching
Join us for a panel discussion with a focus on:
Changing the way we look at transformative leadership methodologies.
Recognizing that pathways to achieving our goals are best experienced when we have genuine support and limitless learning opportunities.
Welcoming diverse perspectives & insight into what successful international partnership can be.
Learn more here: https://www.susannemueller.biz/