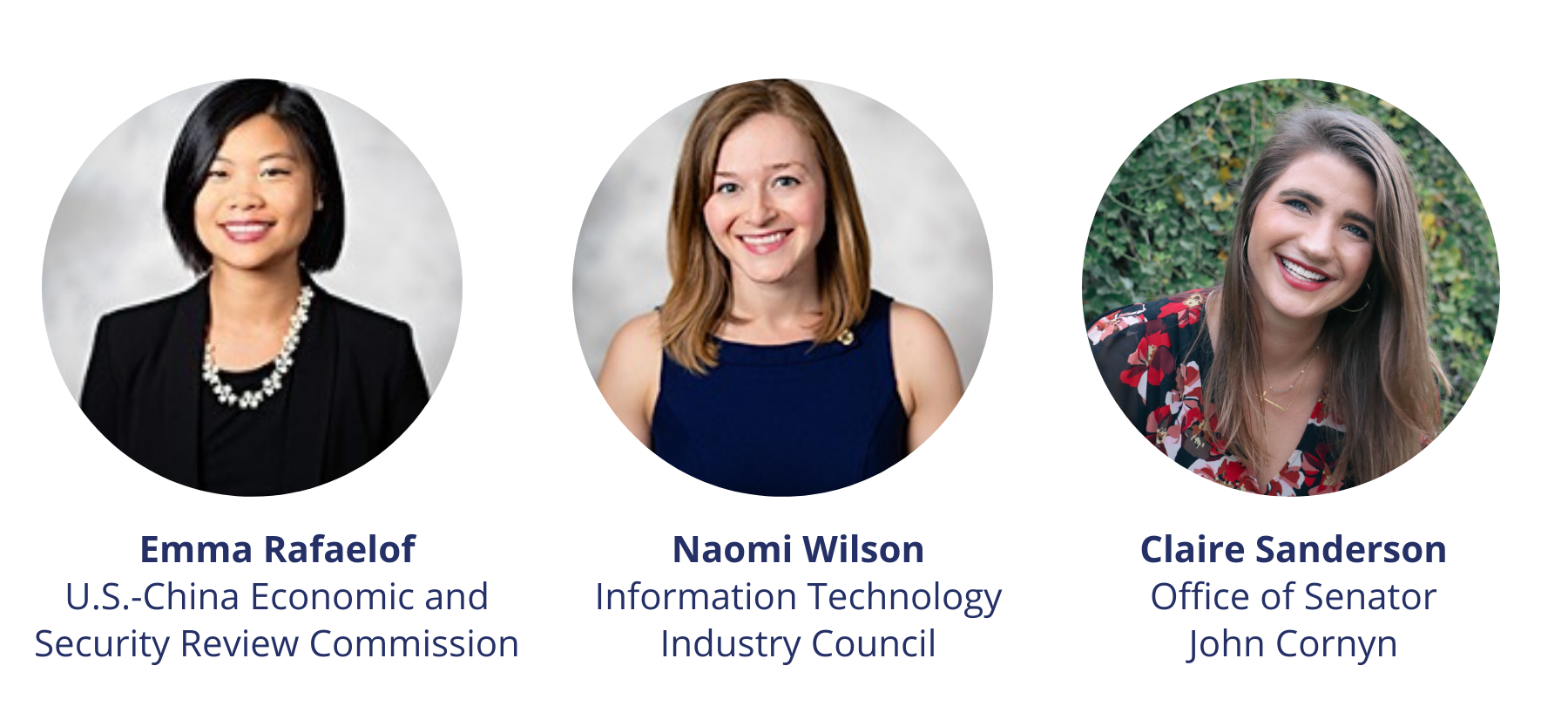 China and Emerging Technologies
The Technology & Digital Economy Program Section brings you an off-the-record panel discussion on China and emerging technologies.  As the Biden Administration and 117th Congress work to strengthen US innovation, bolster US competitiveness, and counter China's rise, this panel will explore recent policy and legislative developments on the digital trade, supply chain security, and export control front.
Panelists will touch on President Biden's infrastructure plan, Senator Schumer's Endless Frontier Act, and USTR's 2021 National Trade Estimate Report as they impact the future of US digital trade and technology policy.
Featuring:
Emma Rafaelof, Policy Analyst, Economics and Trade, U.S.-China Economic and Security Review Commission
Claire Sanderson, Legislative Assistant, Office of Senator John Cornyn
Naomi Wilson, Vice President of Policy, Asia, Information Technology Industry Council (ITI)
Off-the-record means no recording, so register or you won't get to hear these experts!