For Immediate Release
WASHINGTON, D.C. | January 28, 2020
2020 OWIT AWARD WINNERS
The Organization of Women in International Trade (OWIT) is pleased to announce the recipients of its annual awards. The awards recognize outstanding contributions to the organization and showcase how the winners leverage their passion and dedication to advance women in international trade and business.
Awards will be presented at the Gala Dinner (6pm – 10pm) on Thursday May 28th at the OWIT x GroYourBiz "EXCELerate" Conference in Vancouver, Canada. Registration for conference is open now.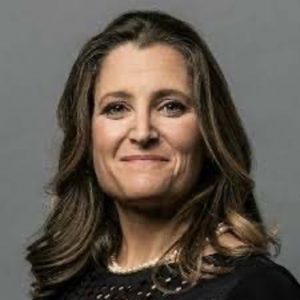 2020 Woman of the Year
The Honourable Chrystia Freeland
Canada's Deputy Prime Minister and Minister of Intergovernmental Affairs,
The Honourable Chrystia Freeland, was first elected as a Member of Parliament in 2013 and was re‐elected in 2015 and 2019. When Prime Minister Justin Trudeau came into power, he appointed her as Canada's Minister of International Trade, the first woman to ever hold
this senior Cabinet position. In this role, she successfully negotiated the signing of the trade agreement with Europe, CETA, in 2017, despite many obstacles, and remains a strong and vocal proponent of free trade. The agreement is touted as a model for contemporary trade agreements. From 2017 to 2019, she served as Canada's Minister of Foreign Affairs.
A superstar of Trudeau's Cabinet, Ms. Freeland was promoted to Deputy Prime Minister in last fall's election, with responsibility for continuing to oversee the NAFTA renegotiation and Canada's long‐time and critically important relationship with the US – a strong endorsement of her skills, her deep network and the respect she has garnered. She was Canada's signatory for the new deal signed with the US and Mexico in December 2019.
An esteemed journalist and author, Minister Freeland was born in Peace River, Alberta. She was educated at Harvard University before continuing her studies on a Rhodes Scholarship at the University of Oxford. After beginning her career in journalism as a Ukraine‐based freelance reporter for the Financial Times, The Washington Post, and The Economist, she went on to various roles at the Financial Times. She then served as deputy editor of The Globe and Mail between 1999 and 2001, before returning to the Financial Times as deputy editor and then as the United States managing editor.
In 2010, she joined Canadian‐owned Thomson Reuters. She was a managing director of the company and editor of consumer news when she decided to return home and enter politics in 2013. Minister Freeland has written two books: Sale of the Century: The Inside Story of the Second Russian Revolution (2000); and Plutocrats: The Rise of the New Global Super‐Rich and the Fall of Everyone Else (2012). Plutocrats is an international best‐seller and won the Lionel Gelber Prize and National Business Book Award. In 2018, Minister Freeland was recognized as Foreign Policy's Diplomat of the Year and was awarded the Eric M. Warburg Award by Atlantik‐Brücke for her achievements in strengthening transatlantic ties. Minister Freeland speaks Russian, Ukrainian, Italian, French, and English, and lives in Toronto with her husband and three children.
Members of the Year: Deanna Clark‐Esposito & Christyna Doege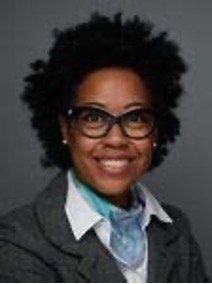 Deanna is the founder of the Clark‐Esposito Law Firm, P.C. with over 15 years of legal experience in the areas of international trade (imports/exports), transportation, maritime and administrative law in the areas of fashion, vape/tobacco, hemp and others. Prior to starting her own law firm, Deanna headed up the global trade compliance regulatory division of a New York City based 3PL, and worked at a well respected international trade law firm.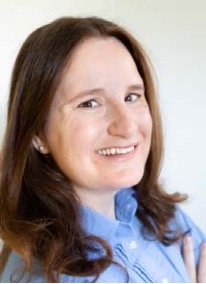 Christyna is the Client Engagement Manager for Port Tampa Bay, the Tampa Port Authority, which calls for communicating clearly with current port tenants and users as well as coordinating and hosting successful port events. With a comprehensive knowledge of port operations; the ability to speak to a wide variety of audiences, mastery of the application and billing of port charges and fees; the interpretation of contracts, tariffs, and leases; and the analysis of port statistics.
Chapter of the Year: Tampa Bay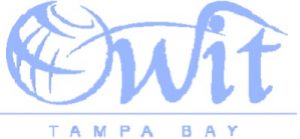 Host of the 19th Annual OWIT International Conference: Year of the Woman,
featuring a Tampa Business Day Tour, conference and Awards Dinner. Notable Speakers included Cristina Puig, Dr. Patti Fletcher and Ilya de Marotta. TBOWIT stands on three pillars: networking, education and scholarship. They are 'enriching Tampa Bay through International Trade'.
For Inquiries please contact: vp‐secretary@owit.org