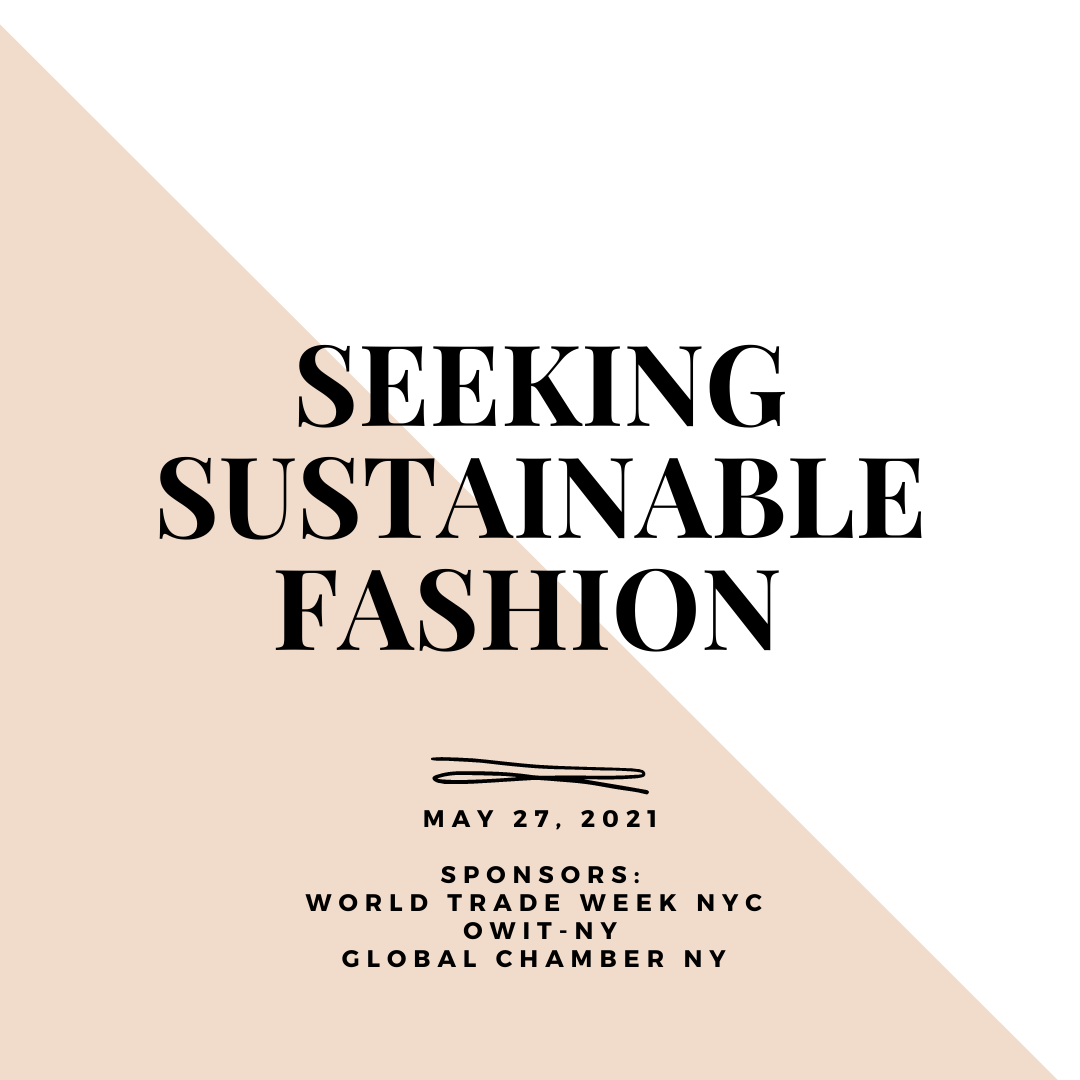 Seeking Sustainable Fashion
Fashion and sustainability event featuring a panel of global business leaders and policy experts.
We're thrilled to offer this event as part of World Trade Week NYC, co-sponsored by OWIT-NY and the Global Chamber NY.
Our distinguished panelists include:
•Elizabeth Hodur, Senior Director International Trade, Ascena
•Hanna C. Norburg, International Trade Policy Advisor, Economist, PhD.
•Andrea Reyes, Chair, NYC Fair Trade Coalition, Co-founder of A-Bernadette, Adjunct Professor
•Sara P. Schoenfeld, International Trade Attorney and CEO of The Trade Impact Foundation
The panel will be moderated by Karen King, Founder & CEO of Fronterra Global Advisory.