OWIT International webinar on Generative AI: Harnessing the value of Generative AI
Date: Monday, September 18th, 2023
Time: 6:00 p.m. CET time ; 12:00 p.m.-1:00 p.m. EST
Topic: OWIT International webinar on Generative AI: Harnessing the value of Generative AI
Registration link: https://us06web.zoom.us/webinar/register/WN_UuyXRIEeTleqeqip19dxAA
Session Description: Join us for this session to learn more about generative AI, impact in business, applications and use cases, risks and what to consider when implementing,  and that OWIT members can access.
Presenter: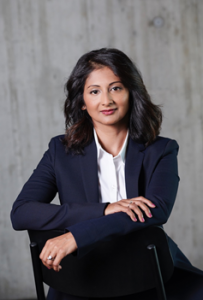 Kamales Lardi is a bold and strategic thinker in digital and business transformation. She combines over 23 years of deep cross-industry experience with the latest digital and technology solutions. Kamales is listed in the "Top 10 Global Influencers & Thought Leaders in Digital Transformation" (Thinkers360) and Top 50 Women in Tech Influencers 2021 (The Awards Magazine). She often says, 'technology is not a silver bullet solution, a clear value proposition should drive any transformation effort'. This approach resonates well with many business leaders and has helped her stand out in the digital space. Since establishing Lardi & Partner Consulting GmbH in 2012, Kamales has advised many multinational companies across various industries in Europe, Asia and Africa for over a decade.
Kamales believes in the transformative impact of emerging technologies. She has developed deep knowledge and practical experience in a range of emerging technology solutions, such as blockchain, AI, virtual and augmented reality, 3D-printing, IoT and sensor technologies, and robotics process automation among others. Kamales is a Teaching Fellow at Durham University Business School, and was the first Chair of the FORBES Business Council Women Executives. She is a dynamic and influential speaker and presents regularly at corporate and industry conferences. In 2022, Kamales was recognized in International 40 Over 40 – The World's Most Inspiring Women by CapGemini Invent and Female One Zero. Kamales is also the author of the best-selling book 'The Human Side Of Digital Business Transformation', an essential guide for business leaders to navigate transformation in next-generation organizations.
Company website: https://www.lardipartner.com/
Speaker website: https://www.kamaleslardi.com/
For further information and queries, please reach out to our Programs Team team: vp-programs@owit.org  and admin@owit.org