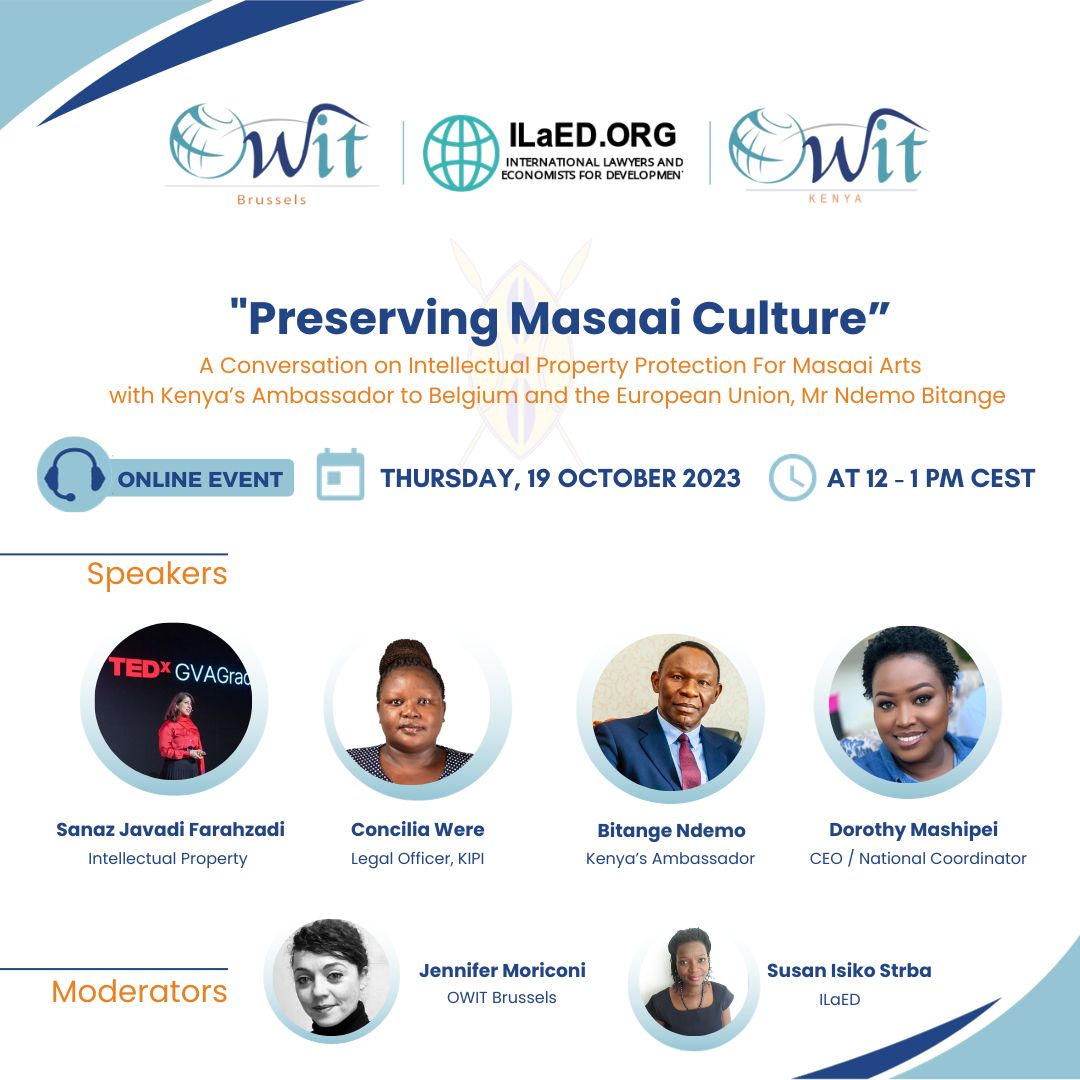 INTELLECTUAL PROPERTY and the MASAAI's fight to protect their culture
Join Us for an Eye-Opening Webinar – INTELLECTUAL PROPERTY and the MASAAI's fight to protect their culture 🌍
🗓 Save the Date: 19th OCTOBER 2023
🕒 Time: 12:00 – 13:00 – grab your lunch and join!
🔗 Registration : http://bit.ly/3rn2bob
🌟 Explore the Intricate World of Masaai Traditional Arts and Culture and their fight to preserve the IP rights on it🌟
Are you curious about the state of Masaai traditional arts and culture? 🎨🌍 Join us for a captivating webinar where we delve into the vibrant world of Masaai heritage, exploring its impact, intellectual property protection efforts, and future expectations.
🔍 Our Key Objectives:
1️⃣ Examine the Impact: We'll comprehensively assess the effects of copying and appropriation on the Masaai community, considering both positive and negative consequences.
2️⃣ IP Protection Efforts: Gain insights into ongoing efforts by organizations like WIPO to safeguard Masaai cultural heritage and intellectual property.
3️⃣ Future Expectations: Explore potential developments