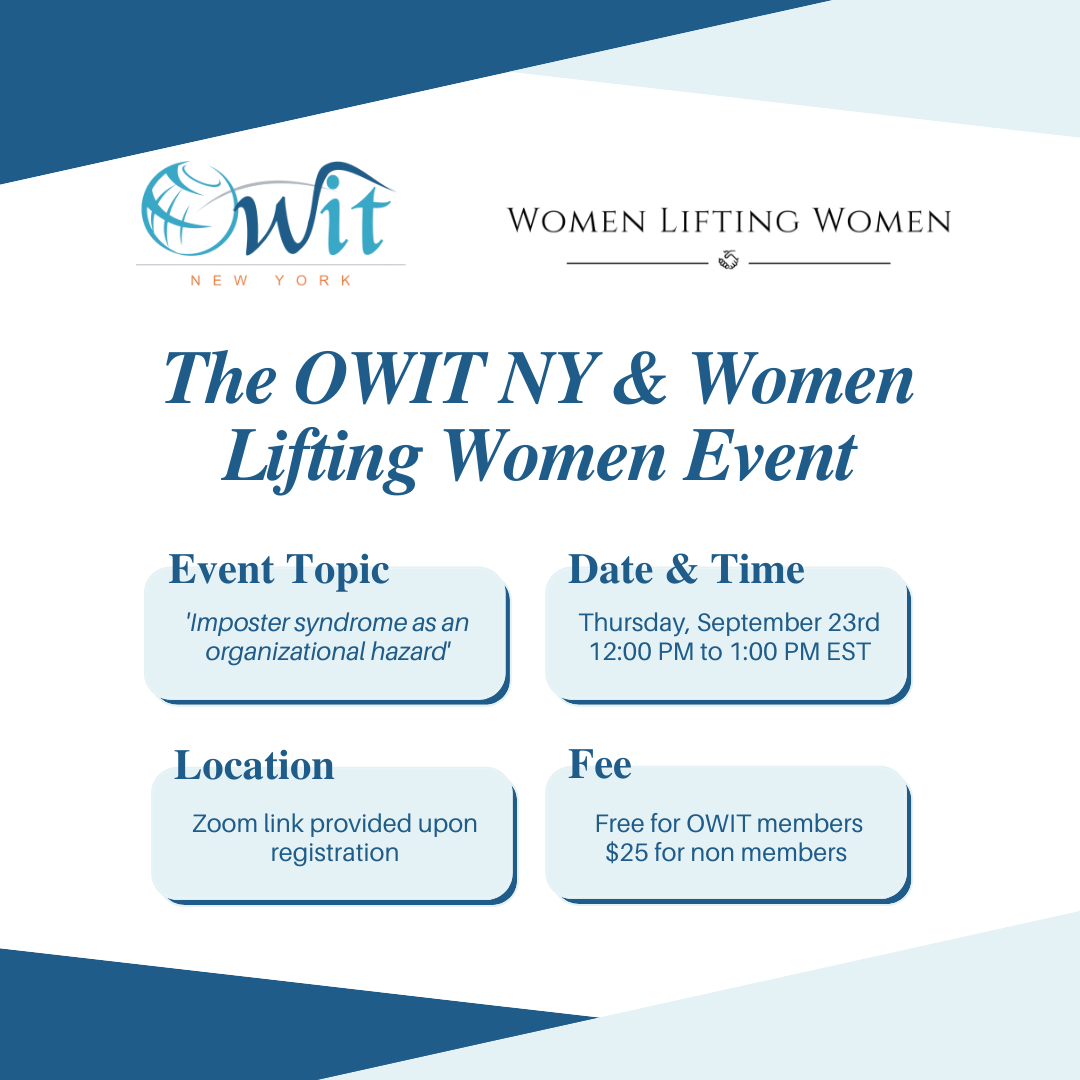 Imposter Syndrome As An Organizational Hazard
Join OWIT New York and Women Lifting Women for an informative, interactive session on the imposter syndrome as an organizational hazard.
This special collaborative session will be led by Tiffany Grandchamp, Founder & CEO of Women Lifting Women, with the mission of elevating the strengths of women, building allyships and helping build the next generation of women leaders.  Learn the signs of organizational culture as a contributor to imposter syndrome in professionals.  Learn when to ask, "Is this me…or is this you?" and what to do when faced with those answers.
This event is free for members of any OWIT chapter.  Please contact vp-membership@OWIT.org for the discount code.