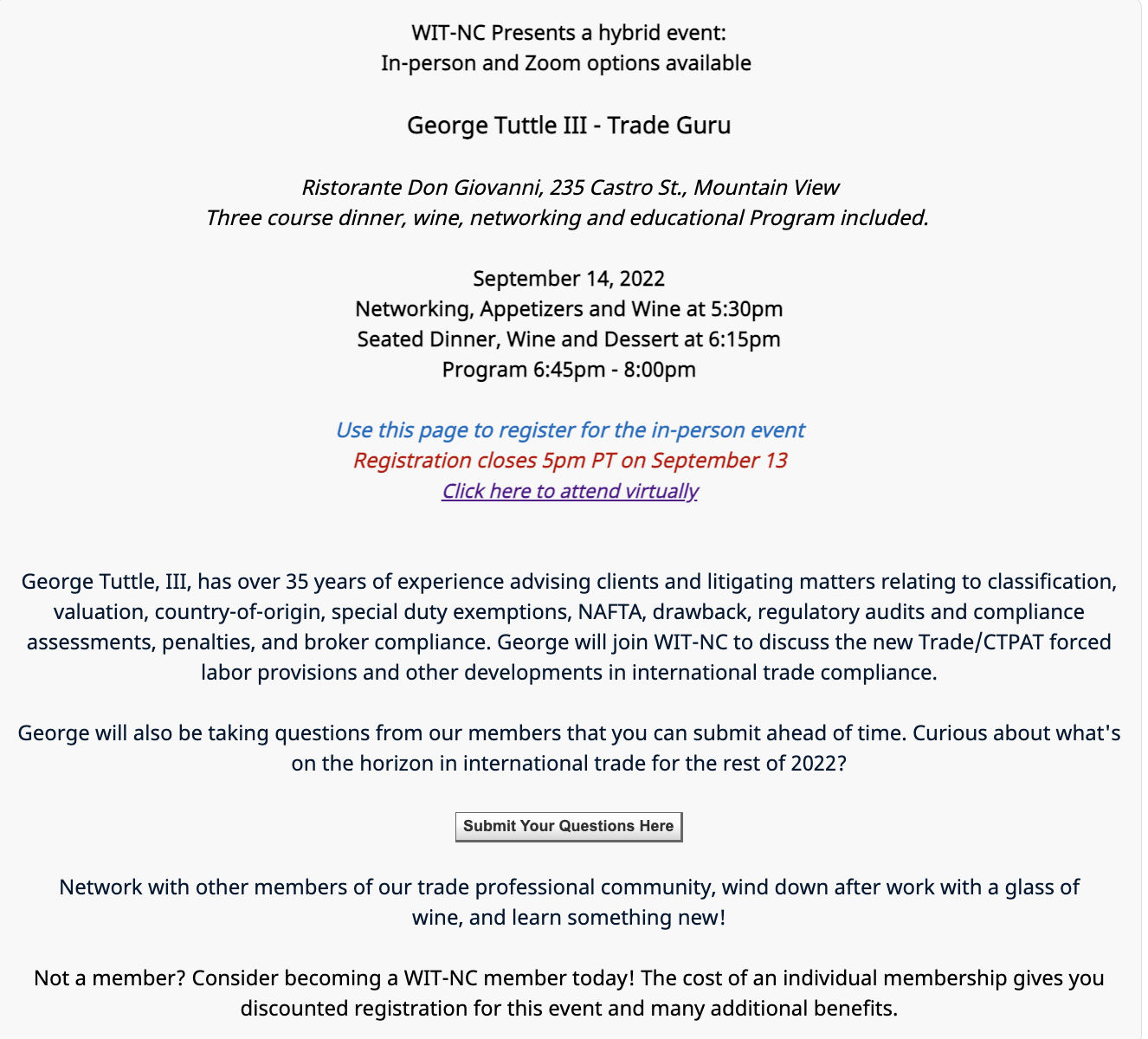 George Tuttle III – Trade Guru
WIT-NC Presents a hybrid event:
In-person and Zoom options available
George Tuttle III – Trade Guru
Ristorante Don Giovanni, 235 Castro St., Mountain View
Three course dinner, wine, networking and educational Program included.
September 14, 2022
Networking, Appetizers and Wine at 5:30pm
Seated Dinner, Wine and Dessert at 6:15pm
Program 6:45pm – 8:00pm
Use this page to register for the in-person event
Registration closes 5pm PT on September 13
Click here to attend virtually
George Tuttle, III, has over 35 years of experience advising clients and litigating matters relating to classification, valuation, country-of-origin, special duty exemptions, NAFTA, drawback, regulatory audits and compliance assessments, penalties, and broker compliance. George will join WIT-NC to discuss the new Trade/CTPAT forced labor provisions and other developments in international trade compliance.
George will also be taking questions from our members that you can submit ahead of time. Curious about what's on the horizon in international trade for the rest of 2022?
Network with other members of our trade professional community, wind down after work with a glass of wine, and learn something new!