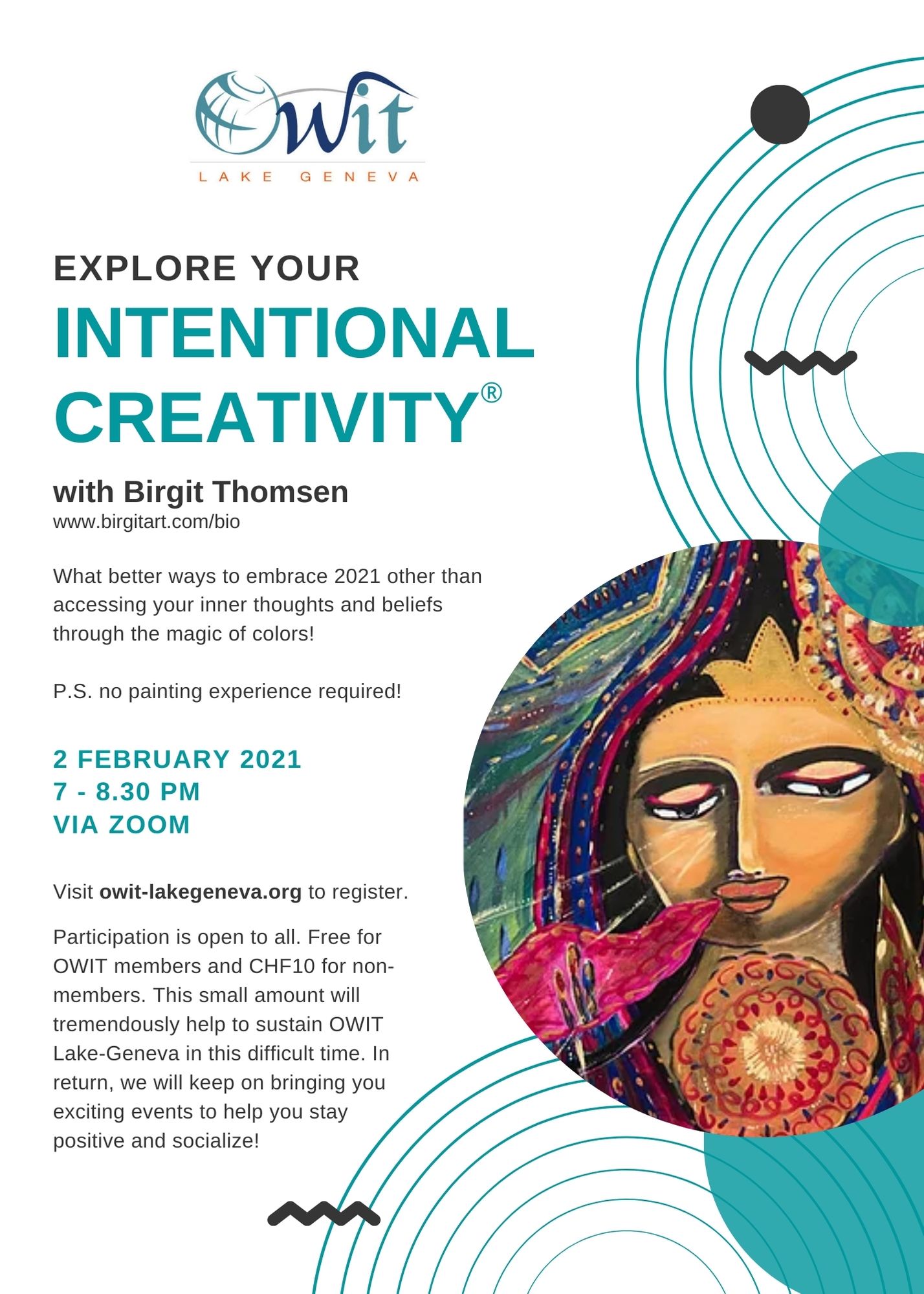 EXPLORE YOUR INTENTIONAL CREATIVITY
What better ways to embrace 2021 other than accessing your inner thoughts and beliefs through the magic of colors!
Many of us live our lives to the best we can, but still have the feeling that there is something missing. Something keeps us from creating the life we truly long for.
When we allow ourselves to make our beliefs conscious, we can transform them and consequently our lives.
This workshop will help you transform your beliefs through hand created Affirmation Cards.
Materials needed:
Paper: simple Din A 4 photocopy paper (if at hand : watercolor paper)

Pens : pens or permanent markers of any kind

colors of any kind : highlighting markers in different colors, or watercolor paint and small brushes, or acrylic paint and small brushes
Learn more about Birgit here: https://www.birgitart.com/bio