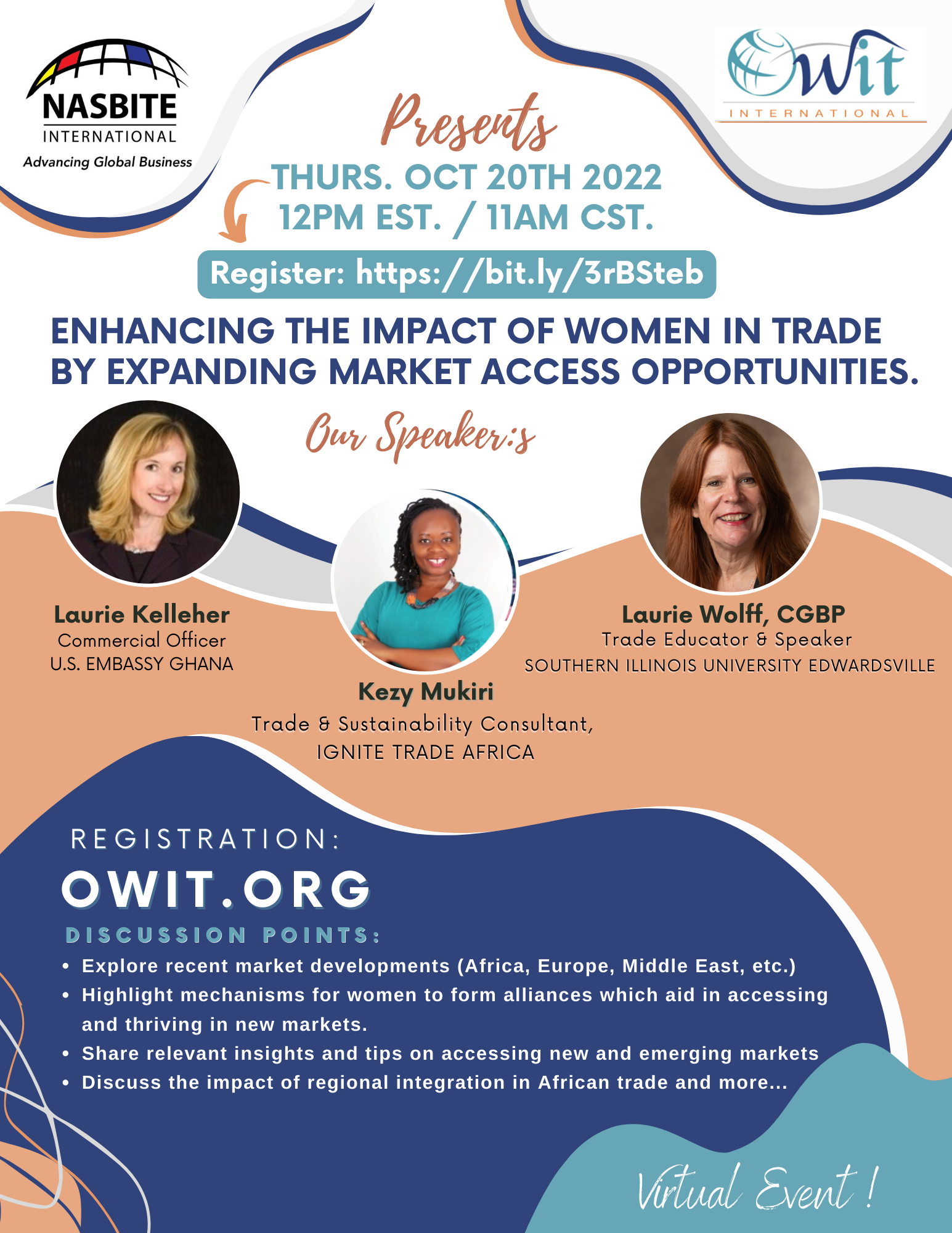 Enhancing the impact of women in trade by expanding market access opportunities
Trade enables women to contribute effectively in the development of their economies.
The goal of this webinar is to highlight market access opportunities for women in trade and business across different markets.
What to expect by attending this webinar:
1. Explore recent market developments (Africa, Europe, Middle East, etc.)
2. Discuss the impact of regional integration in African trade.
3. Highlight mechanisms for women to form alliances which aid in accessing and thriving in new markets.
4. Motivate women in business to consider expanding into new markets.
5. Share relevant insights and tips on accessing new and emerging markets.