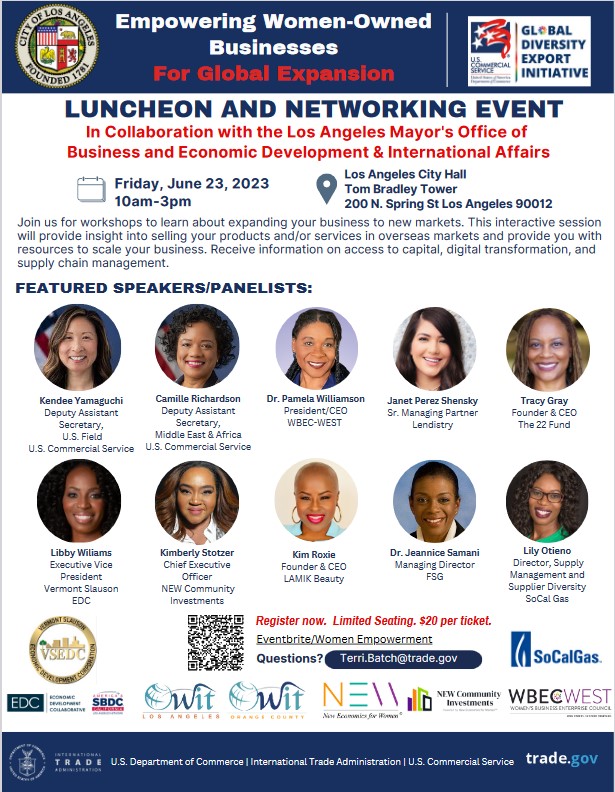 Empowering Women-Owned Businesses For Global Expansion
You are invited to attend this event supported by WIT LA chapter on Friday, June 23rd from 10am to 3pm.
Featuring Deputy Assistant Secretaries, Kendee Yamaguchi, who overseas our entire US Field,
and Camille Richardson who is Middle East & Africa.
TOPICS:
Resources for scaling your business internationally
Access to capital
Digital transformation
Suppy chain management
The interactive session will provide insight on selling your products and/or services in overseas markets and provide you with resources to scale your business.