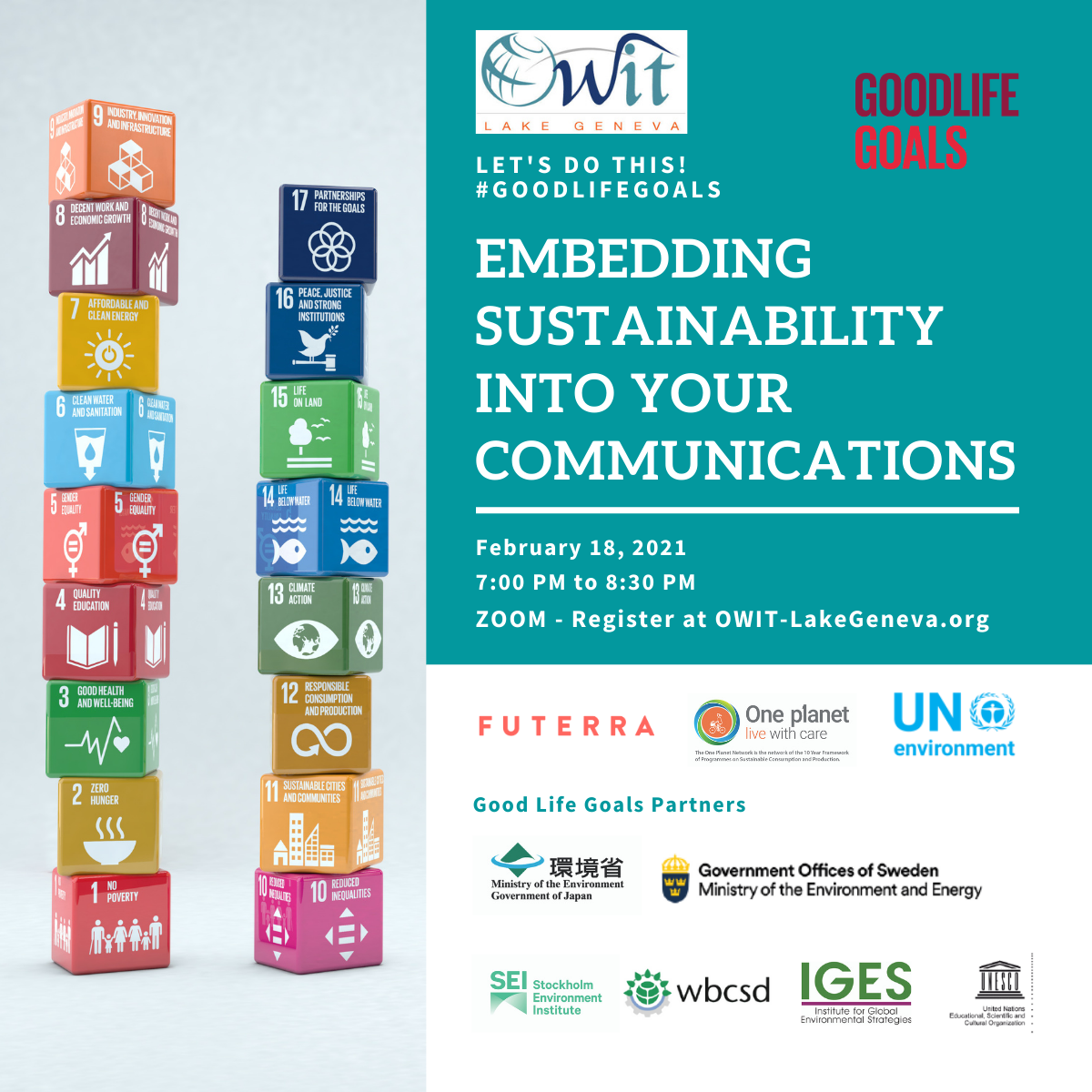 EMBEDDING SUSTAINABILITY INTO YOUR COMMUNICATIONS
People around the world are becoming increasingly familiar with the Sustainable Development Goals #SDGs, but how many of us really know what we can do to reach them?
The Good Life Goals are a set of personal actions that people around the world can take to help support the Sustainable Development Goals (SDGs). They are behavioural/lifestyle asks for individuals that are carefully aligned with the SDG's 169 targets and indicators. https://www.goodlifegoals.org/
For the goals to be reached, everyone needs to do their part: governments, the private sector, civil society and people like you. – The United Nations

This workshop will give you an overview of the Good Life Goals and what this means for your business. We will also be looking at some tools you need and can use to implement sustainability into the strategy of your small business.
Key Takeaways:
Understand the business case for sustainability
Understand how the Good Life Goals can help you embed sustainability into your business
Understand all the tools you need to actively implement sustainability into your business strategy