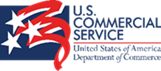 Disrupters & Innovators: Women in STEM
The U.S. Commercial Service invites U.S. women business leaders to virtual "coffee chats" with women entrepreneurs across Africa and the Middle East.  Participants will hear from local SMEs in the designated market, learn about export opportunities and make connections with potential business partners.  This coffee chat session provides a platform for U.S. women business leaders in the STEM sector, who are interested in doing business in South Africa, to connect with women entrepreneurs in the market and exchange best practices.
Hear first-hand from South African women in STEM about their challenges and in-market opportunities, and needs, which can guide you in your business decisions and interests in the South African market.
Learn how the U.S. Commercial Service helps U.S.companies build partnerships in South Africa to create successful businesses and spur job growth.
Featured Speakers:
Camille Richardson, Deputy Assistant Secretary for the Middle East and Africa, U.S. Department of Commerce
Andrew Billard, Senior Commercial Officer, U.S. Commercial Service South Africa
Catherine Muth Murray, Director | Commercial Officer, U.S. Commercial Service Iowa
Dr. Cherise Dunn, Co-Founder & COO, South Africa Makes
Dineo Lioma, Co-Founder & CEO, Deep Medical Therapeutics
Nyeemah A. Grazier, Patent Attorney, Office of Policy and International Affairs, U.S. Patent and Trademark Office
Please come with your questions for an interactive dialogue with these dynamic speakers!
If you have questions or want more information, please contact Catherine.MuthMurray@trade.gov.