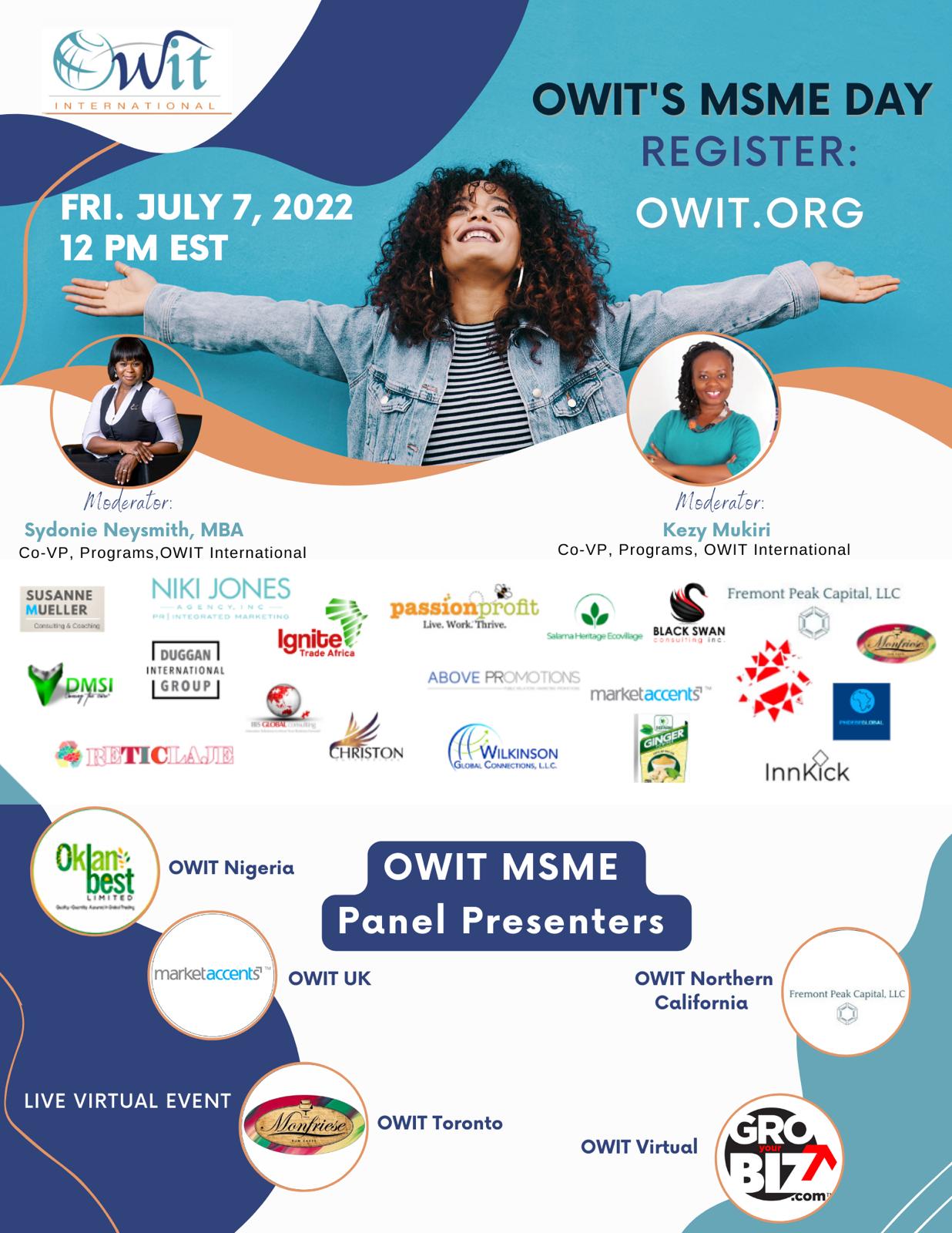 Celebrating MSMEs in the OWIT International Network
Throughout the month of June, OWIT International sponsored a campaign to recognize
and celebrate OWIT SME members from our 27 chapters in Africa, the Americas, and
Europe. The month-long celebration will culminate in a virtual event on July 8th, 2022 at
12PM EST.
This virtual celebration will highlight five selected SMEs from around the world and will
focus on the impact and contribution of MSMEs to the global economy and sustainable
development.
REGISTER HERE to attend the OWIT MSME Celebration Event.
About International MSME Day.
Every year on June 27th, Micro, Small, and Medium-Sized Enterprises (MSME) Day
raises awareness about the critical role that various sizes of businesses play in meeting
the United Nations' Sustainable Development Goals and the impact they have on a
global scale.
According to the United Nations (UN), Small and medium-sized enterprises (SMEs)
account for up to 90% of businesses, 60% to 70% of employment, and they account for
50% of global GDP.
It is estimated that up to 600 million jobs will be needed by 2030 to absorb the growing
global workforce. This makes SME development a high priority for many governments
around the world.