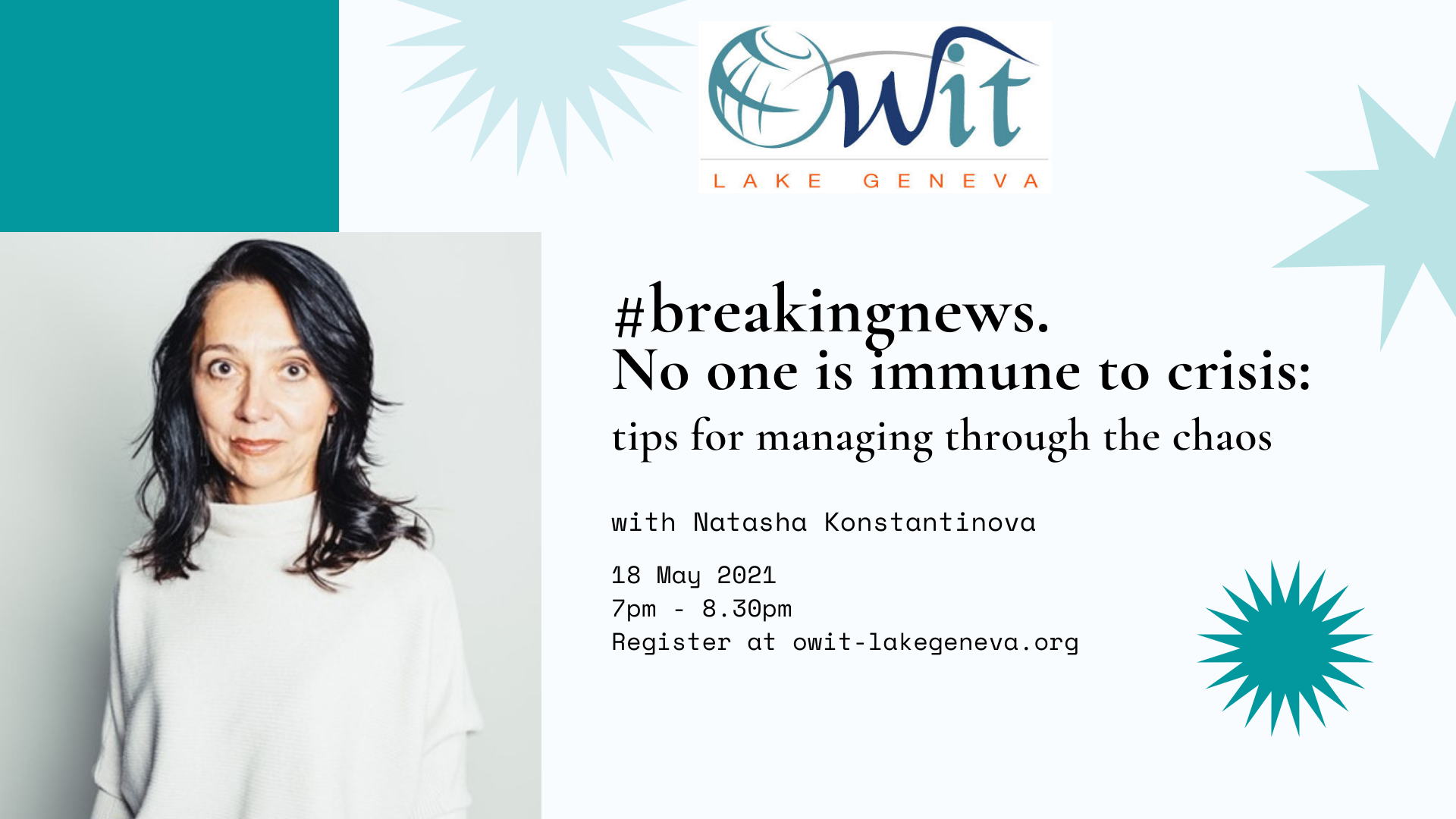 #BREAKINGNEWS. NO ONE IS IMMUNE TO A CRISIS: TIPS FOR MANAGING THROUGH THE CHAOS
Recent world events have shown us that no one is immune to crises. A crisis could happen anytime and affect anyone, and we have no way of knowing when it is coming.
The way we manage a crisis reveals our true personalities and leadership. Do it wrong – and you will be dealing with damage control, loss of credibility, and reputation for a very long time. The best thing anyone can do is be prepared.
Discover how to recognize the signs of a crisis, manage your personal response to it. Learn lessons from various crises experiences around the world and tips for the best strategies for responding to a crisis.
NATASHA Konstantinova is a towering figure in the world of corporate communications, media, crisis management, and global reputation science. Fortune 500 companies, global institutions, foundations, and diverse industries across different continents are part of her work experience.  She has worked with the media, authorities, customers, suppliers and analysis during the best and worst times for her clients standing side-by-side with them in war rooms when crises occurred.