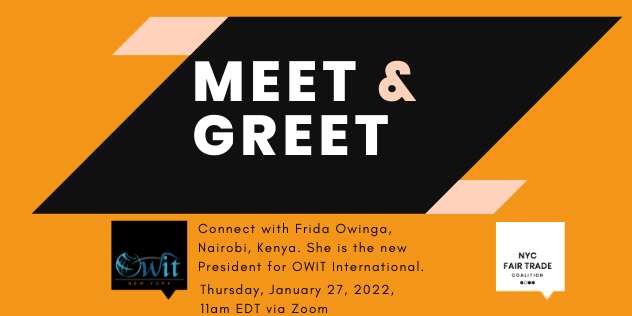 Meet & Greet: Frida Owinga, the NEW OWIT International President
Frida brings a wealth of experience to the table:
With over 25 years Experience, Exposure and Education across sectors – Banking, Retail, Hospitality, Beauty, International Trade, Faith-Based and Non-Profit Organizations and geographies – USA, UK, Japan East & South Africa, I support my clients to thrive by integrating life and work with a treasure trove of proven tools and techniques plus divine inspiration.
Let's hear from her in the first month of her Presidency!
Join us for a lively discussion.